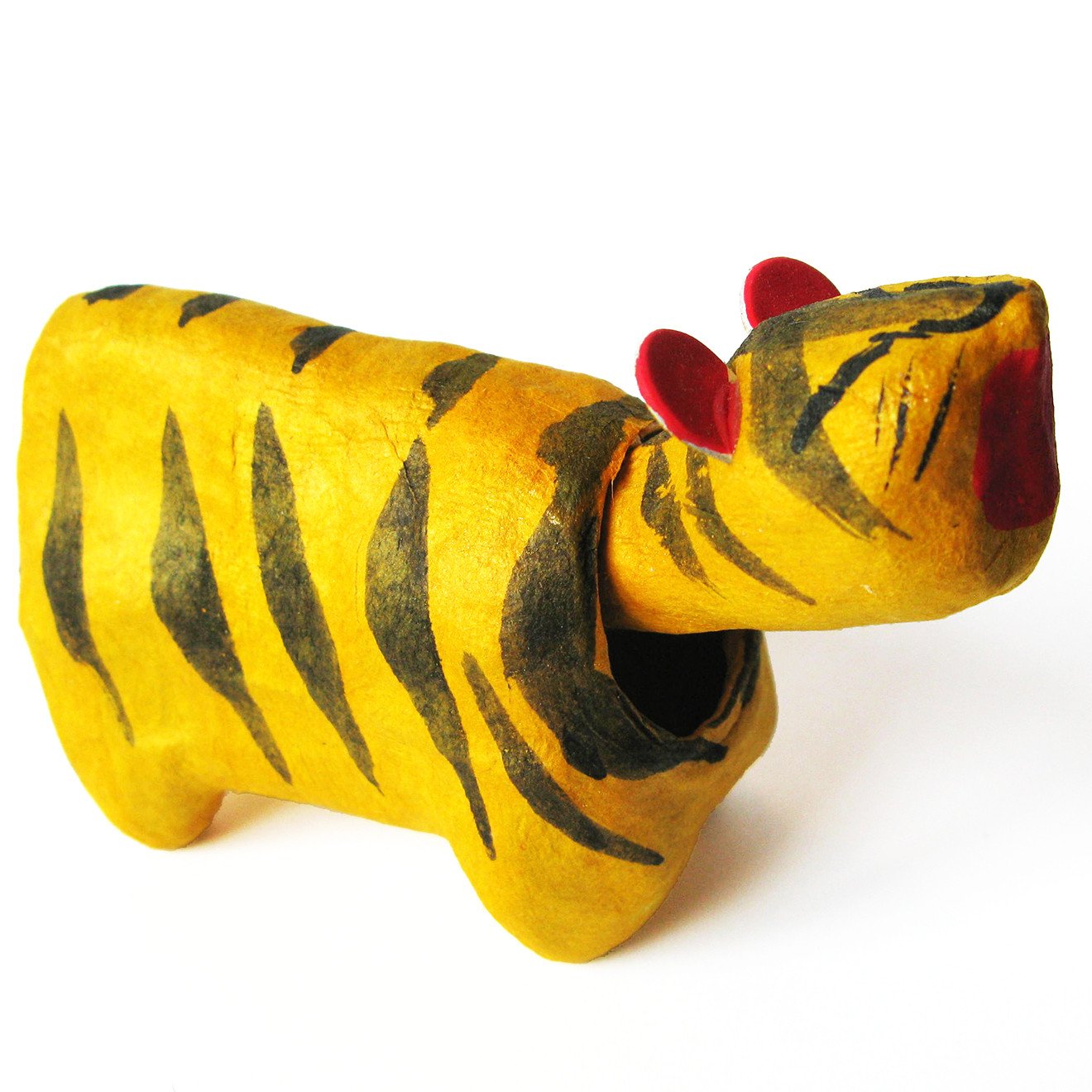 Bobble Head Tiger
These charming paper mache zodiac bobble heads are handmade in the Sendai region of Japan, by a particular craftsman and his family. Their bobbing heads and hand-painted faces give each its own individual personality.
Dimensions:
Approximately 3.5" Deep, 3" Tall, 1.5" Wide
Each bobble head is handmade, sizes and charming details will vary.